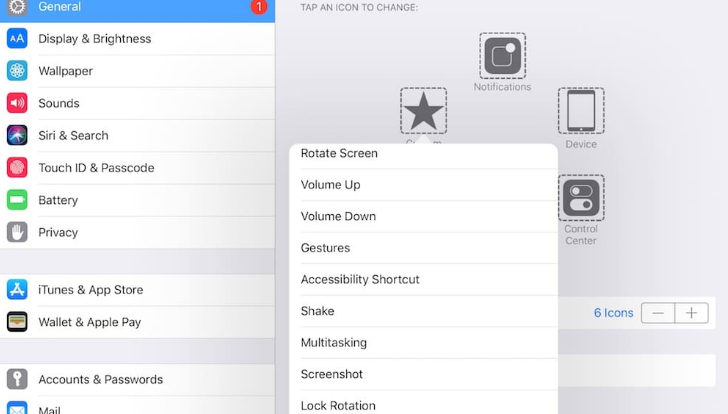 Screenshots are great for sharing moments such as your high score in a game, a scene from a video, conversations on social networks, and even report bugs.

If you're new to the world of iPads, then taking a screenshot is quite simple:
How to Take a Screenshot on iPad, iPad Pro and iPad mini
Step 1: Press Sleep/Wake or On/Off button
Press the Sleep/Wake or On/Off button on your iPad.
Step 2: Press Home button
At the same time, immediately press the Home button.
Your iPad screen will blink once and a shutter sound will be played (if your iPad isn't on mute) to acknowledge that a screenshot has been taken and saved to your device.
If you fail to press the Sleep/Wake and Home buttons at the same time then your iPad will accidentally invoke other actions such as invoke Siri or lock your device. So make sure that you press them simultaneously.
How to Take a Screenshot on iPad with Assistive Touch
You can use Assistive Touch to take a screenshot with a single hand.
Step 1: 
The first thing to do is to enable Assistive Touch. Open the Settings app and go to 
General -> Accessibility -> Assistive Touch
.
Step 2: Turn on the toggle for Assistive Touch.
Step 3: On the same screen, you'll find an option labeled "Customize Top Level Menu". Tap on it to open.
Step 4: Tap on the Custom button indicated by a star icon and then choose Screenshot from the list.
Step 5: With the screenshot option added to your Assistive Touch menu, you can take a one-handed screenshot anytime by tapping on the Assistive Touch button followed by the Screenshot button.